Residential HVAC Services in Omaha, NE
Your home provides your family protection from the outside world. Your HVAC system provides you an additional level of protection by heating your home in the winter and cooling your home in the summer. For all your needs on residential HVAC in Omaha, NE, contact the HVAC professionals at River City Heating & Cooling.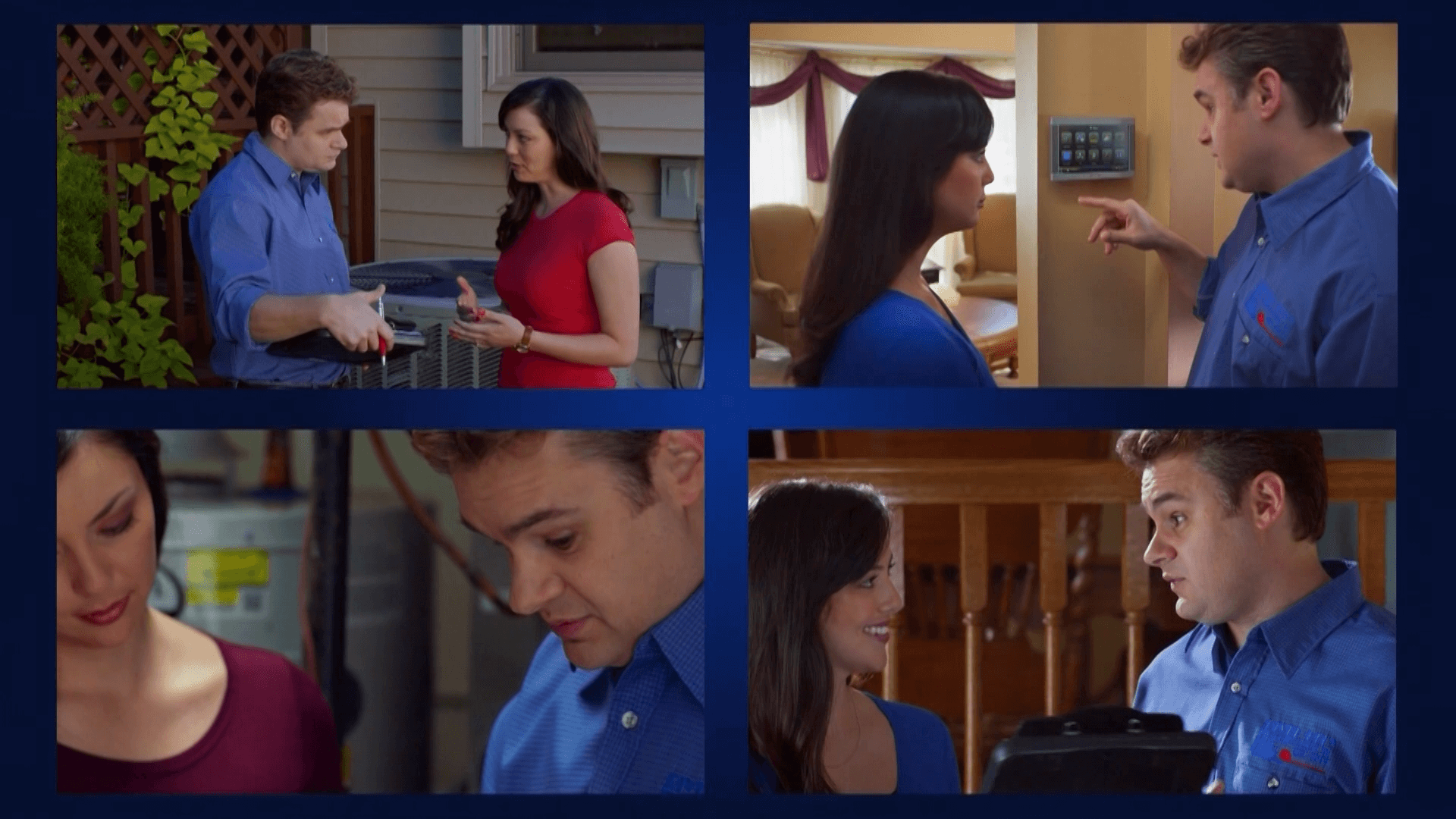 Quality Service
Whether your Omaha home needs regular maintenance or the installation of a new HVAC system, our team can meet your needs. Our technicians carry NATE certifications and can work on every make and model system.
At River City Heating & Cooling, our technicians specialize in working with Trane heating and cooling systems. We install, maintain, and repair:
Air conditioners
Air handlers
Heat pumps
Comfort controls
Gas furnaces
Mini-split systems
Geothermal systems
Home automation
24-Hour Emergency Service
River City Heating & Cooling offers 24-hour emergency repair service to ensure your residential HVAC needs in Omaha, NE are taken care of. Contact River City Heating & Cooling today!
Commercial HVAC in Omaha, NE
When your business's HVAC system is down, it can make your working environment uncomfortable and even dangerous. Solve your commercial HVAC needs in Omaha, NE by contacting River City Heating & Cooling.
Our Certified Team
For more than 39 years, our technicians have worked on commercial HVAC in Omaha, NE. As NATE certified technicians, we have the experience and training to handle the needs of any make and model HVAC system.
We also offer emergency service 24 hours a day for those repairs that don't take place during working hours.
In addition to our repair and installation services, we also offer a preventative maintenance program that keeps your HVAC running smoothly throughout the year. Keep your business running smoothly when you contact River City Heating & Cooling for your commercial HVAC needs in Omaha, NE.
HVAC Maintenance, Furnace & Air Conditioning Repair in Omaha, NE
We service all makes and models of air conditioning and heating equipment. Our stocked trucks can repair approximately 90% of typical residential HVAC problems. This will likely resolve your heating and cooling problems quickly without the need to order parts. Our factory-trained technicians help ensure that your problems are corrected on the first visit.
Ask how our Preventative Maintenance Agreement will save you money and prevent unwanted breakdowns during the peak season. Most people are not aware that heating and cooling equipment should be serviced twice a year. In fact, all manufacturers require maintenance in order to keep any warranty valid. Not to mention it will reduce energy bills and lengthen the lifetime of the system(s).
Residential Maintenance Program
We offer a comprehensive maintenance program for both the fall and spring seasons. This prepares your HVAC for the stress of the coming months. As part of our HVAC maintenance in Omaha, NE, we test capacitors, inspect and clean evaporators, and insure proper thermostat operation.
Sometimes, electrical connections become weak. We tighten these connections to return them to their proper function. Our technicians will also check your blower motor and wheel, and treat your drain pan and line.
Major Heating Preventative Maintenance (FALL)
Check for gas leaks at furnace
Ensure all safeties are functional
Clean flame sensor
Inspect igniter for abnormal wear
Ensure flue pipe is intact and safe
Check gas valve for proper operation
Major Cooling Preventative Maintenance (SPRING)
Check refrigerant level (FREON)
Clean/rinse out outdoor condenser coils, use chemicals if necessary
Check contactors for pitting
Inspect outdoor electrical disconnect
Check amp draws
Test compressor windings
Inspect outdoor fan motor for overheating
Check blower motor and wheel
Check temperature differential for cooling
Proper Duct Work in Omaha, NE
Properly designed ductwork will not only make your second floor more comfortable, but more efficient. We use 26 gauge metal wrapped with insulation and custom-make duct specifically for your home. To achieve maximum airflow we use a six-inch hard pipe with an insulated sleeve, instead of a flex pipe, which restricts airflow.
We Can Help
Does your attic look like a disaster? We can help make your attic look cleaner and perform more comfortably. Balancing ductwork is crucial, so we take the time to make sure all problem areas are taken care of. When your home ductwork needs work in Omaha, NE, call River City Heating & Cooling.